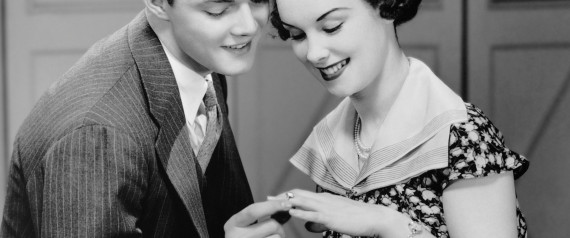 More and more couples couples are breaking tradition and sharing the cost of an engagement ring.
This article spotlights brides in New York City who are flaunting rocks that they paid for themselves or chipped in to help cover. A few reasons these women broke out the dough include avoiding debt, already sharing finances, wanting a larger diamond and a bride who makes more money.
The Today Show recently mentioned the new trend, citing that more women are contributing to a couple's finances and going dutch on an engagement ring isn't so out of the ordinary anymore.
According to The Knot, about 2 out of 3 brides are involved in picking out their rings, and about 1 in 4 percent helped shop for it.
A new trend of man-gagement rings can also level the playing field, allowing a woman to purchase an engagement ring for her husband-to-be without contributing to her own ring.
Do you like where this trend is going? Or does it take the romance out of an engagement?
Connect with GemFind on these Social Networks: