Gracie Gold, American figure skater and 2014 national champion, was noted to be superstitious when she wore a precious piece of jewelry to all of her competitions at the 2014 Sochi Olympic Games. However, almost every U.S. athlete carries a good luck charm to help take them to the gold! Gracie Gold revealed that she wears an evil eye necklace that she keeps close to her heart. The good luck charmed necklace was given to her by her ballet teacher.
Source
"I always wear my evil eye necklace to ward off bad karma. I always wear one to protect me. When I first started working with a ballet teacher, she gave me one before my first national championships. It worked really well I ended up on the podium!" She told People Magazine.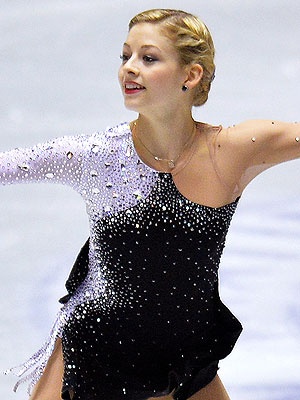 Source
Performing impeccable figure skating routines is not the only thing that catches our attention with Gracie. It is also her fashion forward sense of style. Below is an image of Gracie rocking sparkling blue gemstone earrings, as she led the U.S. team to the bronze medal.
Source
Accessories are prohibited in the Olympic Games but the rules for this are seldom enforced. Most figure skaters embellish their already bedazzled costumes with necklaces, earrings or hair accessories. Gracie Gold wore a necklace, earrings and a hair piece this year in her competitions and did not receive a single penalty for it.​
Source
Connect with GemFind:
GemFind on Facebook . GemFind on Twitter .  Gemfind on Pinterest .  Gemfind on Google+
Story Sources:
Cosmopolitan
People Magazine